Regular price
Sale price
$14.99 USD
Unit price
per
Sale
Sold out
Buffalo Leather 426
Golden Stag Ranching Glove - Perfect for Driving, Ranch and Farm Work
Buffalo Leather Glove Features:
Buffalo Leather Gloves for Driving: Soft and Durable 
The 426  Buffalo Leather is made with soft and durable buffalo leather that is perfect for tough working conditions. The leather is naturally breathable, allowing for air to circulate and reducing hand sweat and odor. The buffalo leather also provides excellent grip while working on the ranch, allowing you to securely hold tools, materials, and equipment without slipping.
Great Leather Working Gloves:Keystone Thumb Design
The keystone thumb design of the 426 Buffalo leather Glove allows for maximum movement with your hand and thumb, making it a great leather working glove. The design also reduces hand fatigue and improves dexterity, allowing you to work for longer periods of time without feeling uncomfortable.
Buffalo Gloves with Shirred Elastic Back
The shirred elastic back of the 426 Heavy Duty Gold Buffalo Leather Ranching Glove keeps debris out of the glove and provides a snug fit. This feature is especially beneficial for ranch and farm work, as it helps to keep dirt and other debris out of the glove, protecting your hands and keeping them clean.
Long-Lasting Buffalo Leather Glove and Great Value
The 426 Heavy Duty Gold Buffalo Drivers Gloves are long-lasting and a great value. Made with top quality gloves materials and designed to withstand heavy wear and tear, this glove will last for a long time, making it a great investment for anyone who works with their hands.
The 426 Heavy Duty Gold Buffalo Leather Ranching Glove is also available as an insulated winter work glove, making it perfect for cold weather work. The insulation provides warmth and comfort, allowing you to work comfortably in even the coldest temperatures.
Buy the 426 Heavy Duty Gold Buffalo Rancher Glove today and experience the difference in quality and performance. Perfect for driving, ranch work, farm work, and more, this glove is sure to become your go-to working glove.
Share
View full details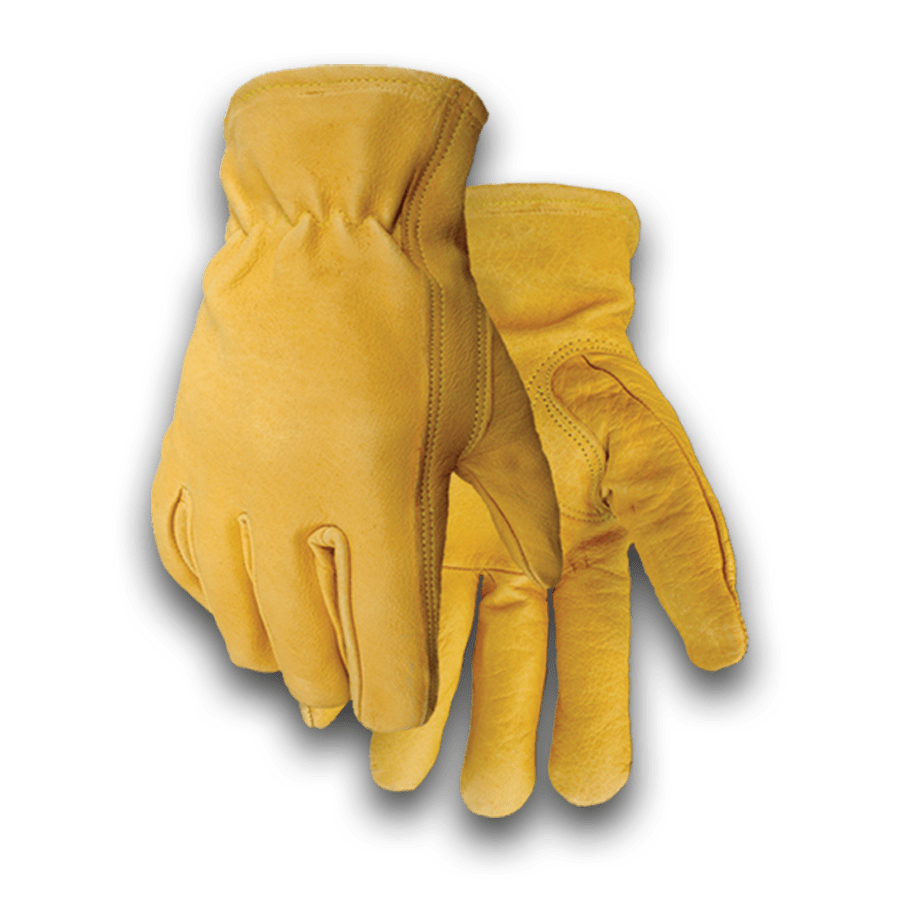 I've previously worn through two other brands of buffalo leather gloves. These are not as thick and seem to be somewhere between elk leather and other buffalo leather gloves that I've owned. I wear a XXL and these are true to size and are very soft and comfortable. Only rating it a 4 because I don't know how they will wear. If they wear at least as long as others I would buy again because they are more comfortable off the rack.